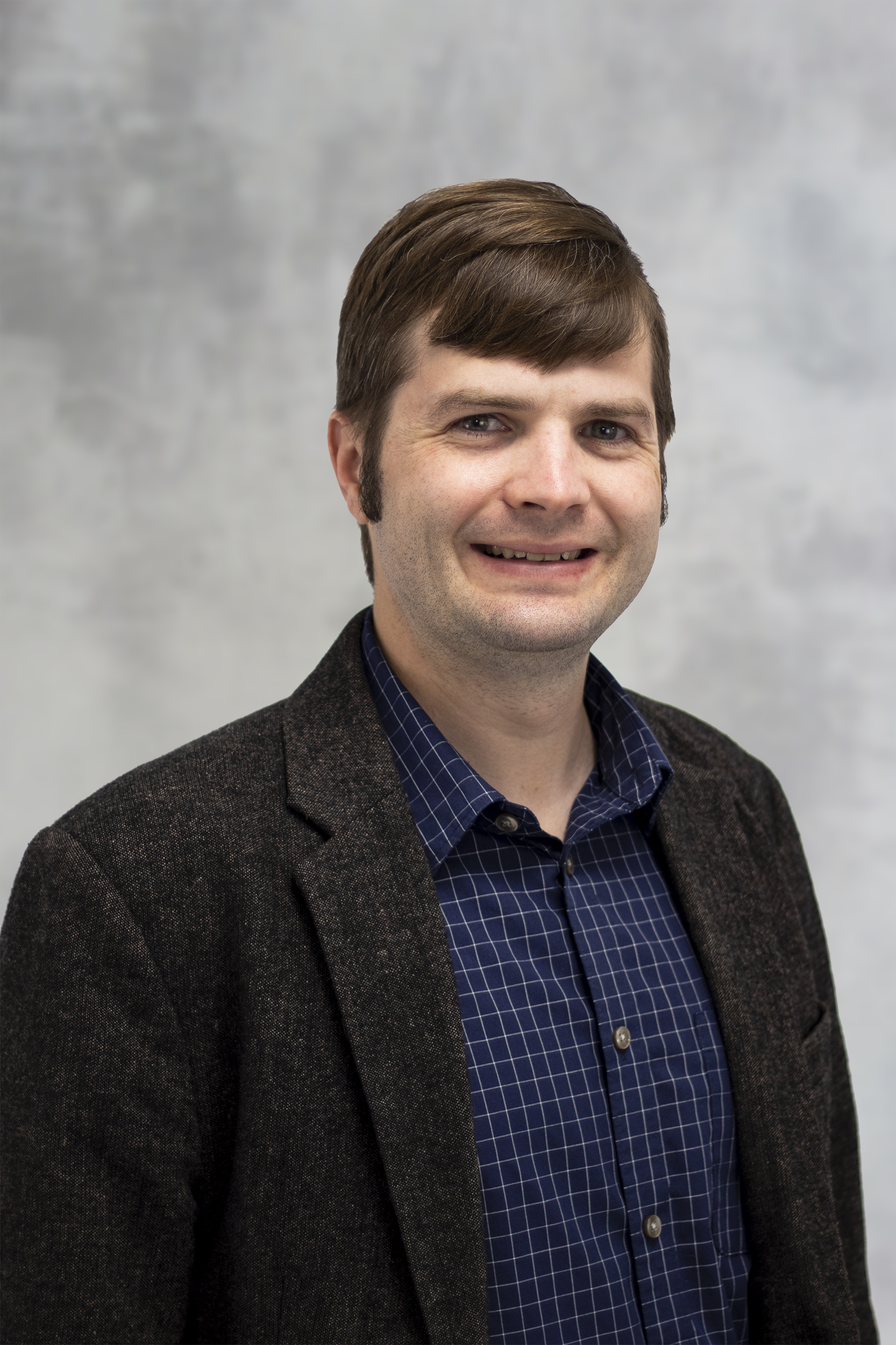 IT Department
Jordan Building
Assistant Vice President for Information Technology
Assistant Professor of Christian Studies
Division of Christian Studies and Humanities
PhD, New Orleans Baptist Theological Seminary, 2020
ThM, New Orleans Baptist Theological Seminary, 2017
MATh, New Orleans Baptist Theological Seminary, 2015
BA, Louisiana College, 2008
I was born in Shreveport, LA. During my undergraduate years, I served as a youth ministry intern at First Baptist Church Pineville, LA. Before working on my master's degree, I taught high school Spanish, and I spent a year in Spain teaching English. I married my wife Kimberly in 2008, and we spent the last few years living in New Orleans while I worked on my master's and PhD. I was licensed to the Gospel ministry by Woodridge Baptist Church in Shreveport, LA in 2018. I have came to BPC during the Summer of 2020.
Interesting Facts About Me
I play guitar and bass, love loud music and I used to have a green mohawk.
I am fluent in Spanish.
My wife and I are obsessed with the show Survivor.
I love a good board game.
I am a New Orleans Saints fan. WHO DAT
Søren Kierkegaard
The doctrine of sin
The doctrine of humanity
Theological method
Ephesians
Genesis
Social setting of the New/Old Testament
Professional Organizations/Memberships
Evangelical Theological Society
Society of Biblical Literature
Søren Kierkegaard Society
Favorite Classes Taught at BPC
CHR 100 – Introduction to Biblical Worldview
CHR 101 – Introduction to Old Testament
CHR 210 – History of Christian Thought
"Therefore humble yourselves under the mighty hand of God, that He may exalt you at the proper time, casting all your anxiety on Him, because He cares for you. Be of sober [spirit], be on the alert. Your adversary, the devil, prowls around like a roaring lion, seeking someone to devour. But resist him, firm in [your] faith, knowing that the same experiences of suffering are being accomplished by your brethren who are in the world. After you have suffered for a little while, the God of all grace, who called you to His eternal glory in Christ, will Himself perfect, confirm, strengthen [and] establish you. To Him [be] dominion forever and ever. Amen."
"Therefore, since we have a great high priest who has passed through the heavens, Jesus the Son of God, let us hold fast our confession. For we do not have a high priest who cannot sympathize with our weaknesses, but One who has been tempted in all things as [we are, yet] without sin. Therefore let us draw near with confidence to the throne of grace, so that we may receive mercy and find grace to help in time of need."
"The LORD is my shepherd, I shall not want. He makes me lie down in green pastures; He leads me beside quiet waters. He restores my soul; He guides me in the paths of righteousness For His name's sake. Even though I walk through the valley of the shadow of death, I fear no evil, for You are with me; Your rod and Your staff, they comfort me. You prepare a table before me in the presence of my enemies; You have anointed my head with oil; My cup overflows. Surely goodness and lovingkindness will follow me all the days of my life, And I will dwell in the house of the LORD forever".
Dissertation: Søren Kierkegaard and the Doctrine of Sin
Book Review of Kierkegaard: Christian Missionary to Christians in Journal for Baptist Theology and Ministry