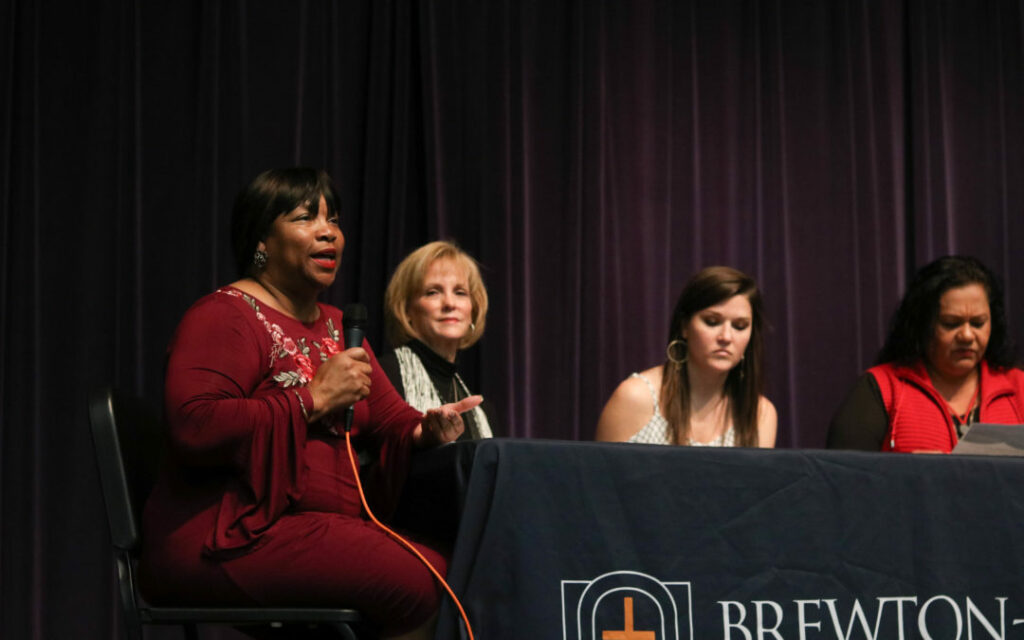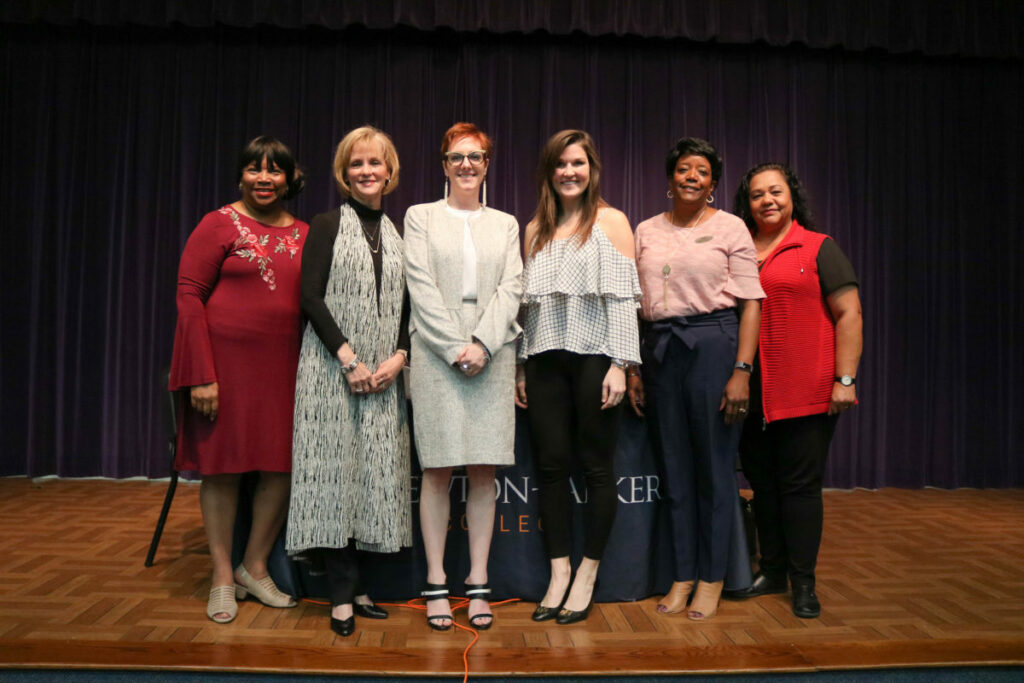 By Jerusha Yoder

Director of Marketing
MOUNT VERNON— On Thursday, March 14, 2019, four esteemed women from the community gathered on Brewton-Parker College's campus to share their stories with the student body.
The round table panel consisted of Andrea Hinojosa, Volunteer Director of Southeast GA Communities Project; Patricia Dixon, Executive Director United Way of Montgomery, Toombs, and Wheeler Counties; Regina Harris, Retired Assistant Superintendent of Wheeler County Schools; and Kailey Dees, Vidalia City Councilwoman and owner Sweet Onion Insurance (State Farm).
Hosted by the Cultural Diversity Committee and in celebration of Women's History month, this event highlighted the influence that these women have in the community and the challenges they have overcome. Moderated by Dr. Beverly Robinson, Associate Provost at BPC, the panel answered a series of questions ranging from role models, challenges, and even advice for the next generation of leaders.
When asked for the motive behind this event, Dr. Amanda Allen, Assistant Professor of History and Chair of the Cultural Diversity Committee, explained, "We are preparing young ladies to enter a world full of struggles and obstacles, and the best way to help them as they move forward into careers is with education."
She went on to explain that the "event brought in local female leaders who have already entered into the challenging career force, yet, have overcome all sorts of struggles to provide a valuable contribution to our area.  And they are doing so every day. Each speaker highlighted ways in which they moved forward and provided valuable advice for all the students, female and male, in the audience.  They also proved that history does not always need to be made by famous figures or grand gestures, but rather, a simple everyday impact on one person's life is also how we can make history that lives beyond us. Through these amazing women providing their experiences, BPC offered another style of education for our students and surely made an impact on those present."
Following the event, the panel gathered in BPC's student center for a special luncheon with the members of the Cultural Diversity Committee and Dr. Steve Echols, BPC President.
BPC strives each and every day to provide its students with an educational experience that will transform their lives. Through events like these, the college hopes to achieve this goal while also celebrating the success and influence of local leaders. For more events like this one, be sure to follow BPC on Facebook.