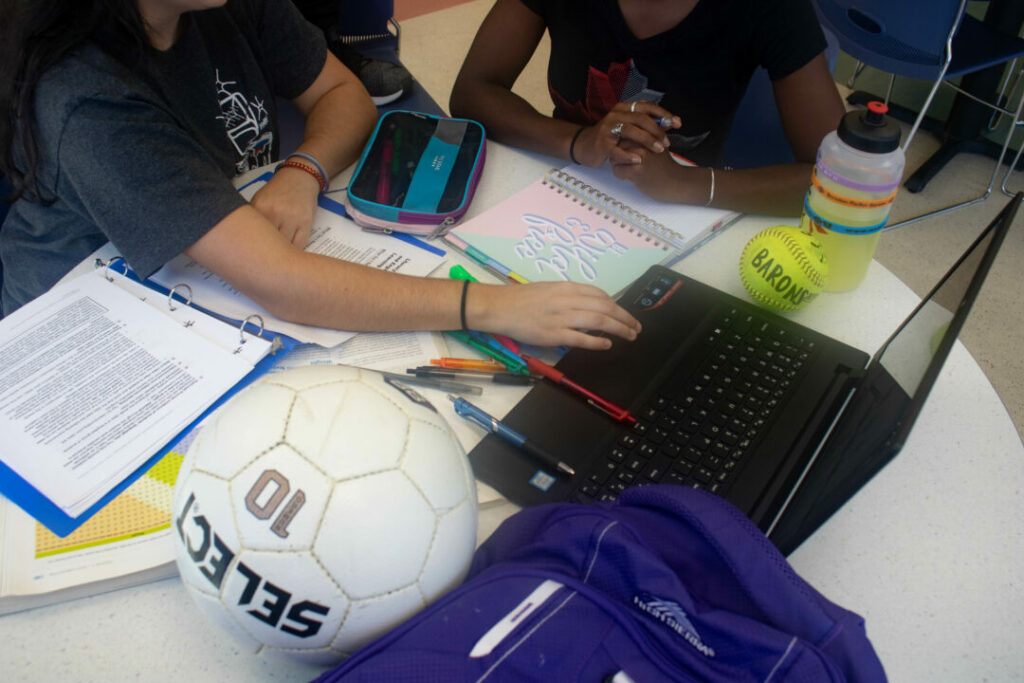 | Written By: Marlee Ruark
Here at Brewton-Parker, we have many students who are members of an athletic team. With a small student population and 16 varsity sports to choose from, it comes as no surprise that many BPC students are participants in these sports. Some individuals are even dual sport athletes. This is my second year here at BPC and I play on the women's soccer team. Coming into my freshman year, I was intimidated at the thought of juggling my school work, having a social life, and fulfilling other responsibilities all while meeting the demands of being a college athlete. But, after being a collegiate student athlete for a year, I have found that playing a sport here at BPC is not only very manageable, but also enjoyable!
Being on a sports team at Brewton-Parker has multiple benefits. Because I had a team full of great teammates, it was easier to make friends as a freshman, the "newbie" on campus. We see each other every day, go through challenging but fun practices together, win together, and even lose together. Not only do we have each other's backs on the field, but we also support each other off of the field. We might not be in a sorority like girls at other schools, but we are like family, especially at BPC, where this small, close-knit community resembles family in every sense of the word.
Playing a sport in college also produces discipline. I go to practice, then to class, then to eat, so that only leaves a certain amount of time for homework. If I do not get my school work done in the gap of free time that I have, I will fall behind, so I have to discipline myself. Learning how to manage time effectively and be punctual and present is all a part of developing discipline, something every student athlete must do to be successful. It also helps me stay out of trouble because it preoccupies my time. At BPC, athletes and non-athletes alike are held to a standard that is reflective of the Christ-like values our school is founded on. I know I have certain standards that have been set by the coaches to uphold, not just so that I will stay out of trouble, but so that I can grow as a person and develop myself into someone who works hard in the real world. I also enjoy being a student athlete because it challenges me. Practices are hard and are all about learning more about your sport and how to improve as a player and how to face adversity and overcome it. It is an opportunity to do what I love at a higher level. 
The coaches here are also great leaders and role models. They help us grow as players and as people in Christ. They are people that you can turn to for anything. They have great advice and are always trying to make a lasting impression on each of us. Each coach lets us know that while our sport is important, the most important passion we can have in our life is a passion for Christ. Our coaches try to show us that all of the long practices and requirements of each of us as players are to help us become hard workers on and off the field and to do everything in our lives with our whole heart and for God's glory.
I have loved my time here at BPC as a student athlete. Even though it is demanding at times, it is extremely rewarding. I would not want to be anywhere else!