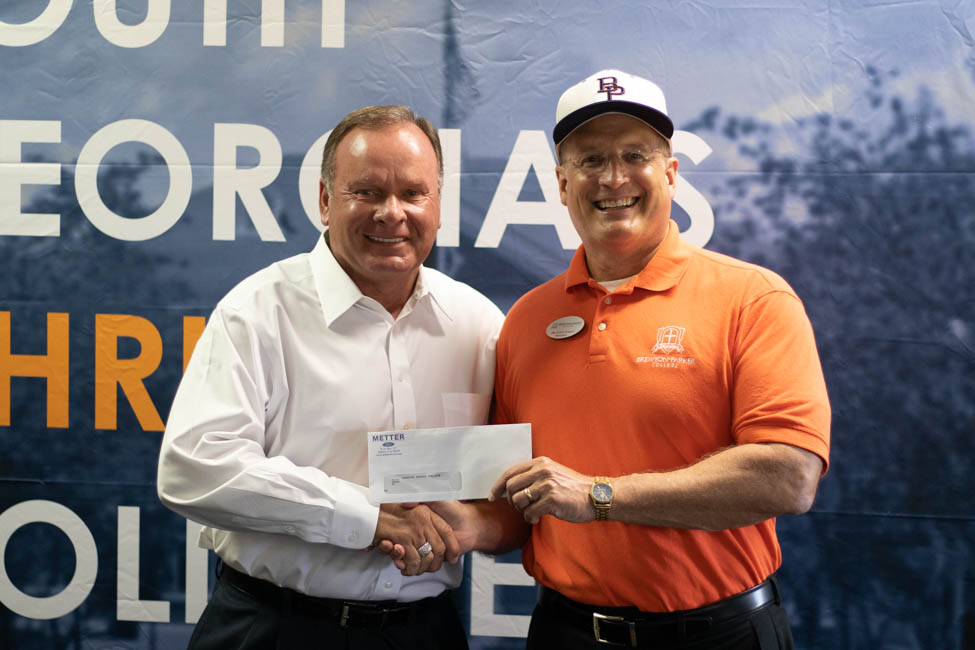 By Suzanne Hewtt

Student Writer
MOUNT VERNON— On Friday, October 4, 2019, Brewton-Parker College (BPC) hosted the 3rd Annual Southern Classic Golf Tournament at the Willow Lake Golf Club in Metter, Georgia. Through the generous support of business sponsors and local teams, the event successfully raised over $20,000 to further the mission of South Georgia's Christian College and see the lives of students transformed. 
Grouped into seventeen teams, attendees competed in this year's event for a variety of titles, including longest drive for both men and women, as well as closest to pin. The winners of the tournament included Team Handy Andy (first place), Team Nathan Perkins (second place), and Team City of Mount Vernon (third place).
The annual tournament serves as a fundraiser for the college, and support for the event comes primarily from local business sponsorships. This year, 30 sponsors stepped forward in support of the college, including the event's presenting sponsor: Tim Redding of Metter Ford. 
Most amazingly, however, the amount raised was doubled thanks to a recent grant from the Holland-Underwood Foundation. Because of the foundation's support, all donations given to BPC throughout the next year will be doubled up to $200,000. This matching grant brings the total raised during the golf tournament to over $40,000. 
Chad Ritchie, Director of Advancement, stated, " I am continuously amazed by the generosity of our community. This support has been a great encouragement to me personally as I see God work through these partnerships. I am excited to see how they will continue to grow and new partnerships develop in the year to come."
The success that BPC witnessed during the annual golf tournament acts as the perfect kickoff for the 20/20 Match Campaign. Starting this fall and extending through 2020, this campaign will focus on raising the full $200,000 to be matched by the Holland-Underwood Foundation. 
For more information, individuals can contact the Office of Advancement at advancement@bpc.edu or 912-583-3167. 
BPC would like to thank its presenting sponsor, (Metter Ford), partner-level sponsors (Altamaha Bank and Trust, Chick-Fil-A of Vidalia, Mount Vernon Bank, Lowe's, Handy Andy, and Turnipseed Engineers), friend-level sponsor, (Pineland), and all remaining hole sponsors.