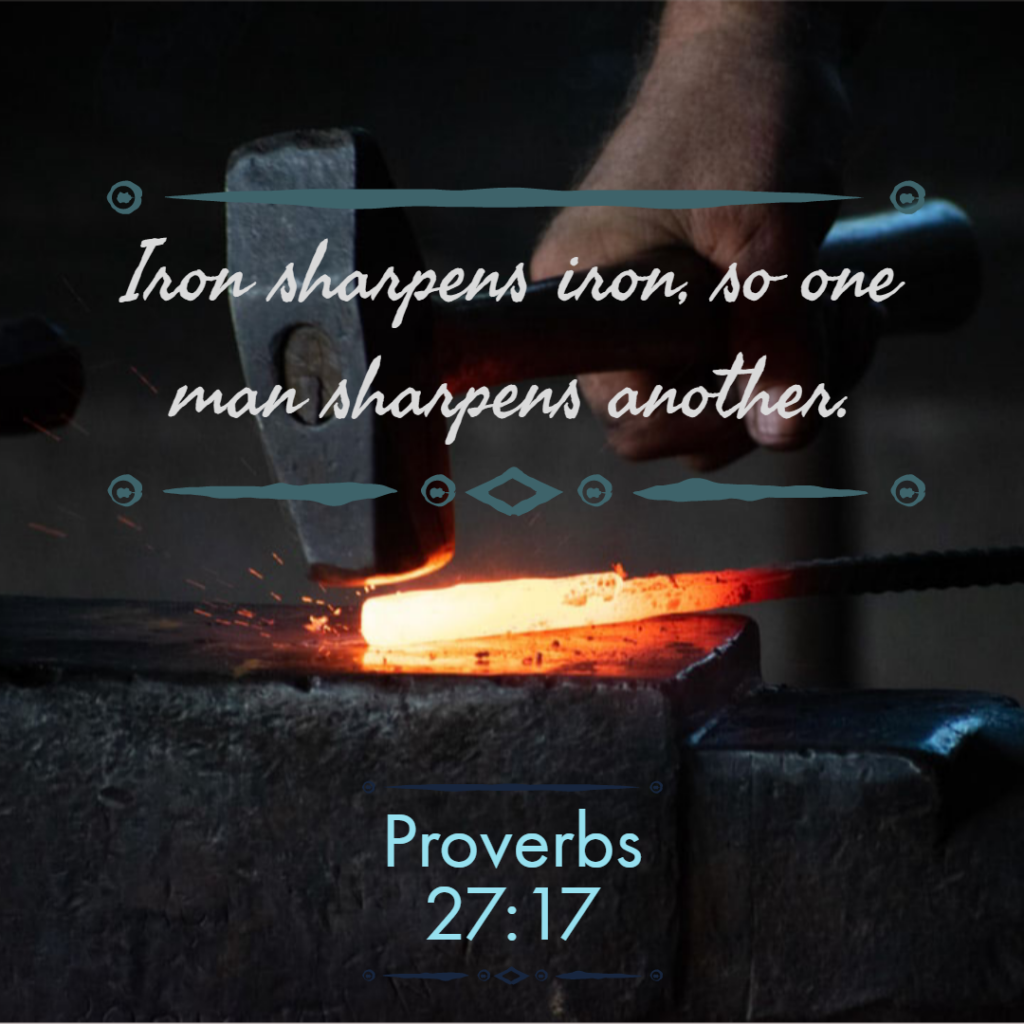 Proverbs 27:17, "Iron sharpens iron, so one man sharpens another." 
| Written by:Thomas Rhodes
Great benefit is found from the accompaniment of good friends.  Benefits such as receiving advice that is trustworthy, having someone there when a situation becomes difficult, and having someone who will tell you when you are wrong.  The value of these types of friends can never fully be measured.  
Do you have friends in your life who are willing to tell you the hard truth because they love you and want to push you forward?  Do you have friends who are trying to sharpen you just as iron sharpens iron? 
Just as it takes time to sharpen iron, so to does it take for us to be sharpened.  But to have a friend who will stand by you in the midst of this difficult and arduous task if a friend that you can call brother, is a friend that you can call sister.   
These are friendships that are not created in a day, but rather are forged over a lifetime.  As we strive to grow closer in our walk with Christ, in our walk with our Savior, we often need help along the way.  Help that keeps us focused, help that keeps us centered, and help that directs us to Jesus.    
This is not something that should be viewed as optional.  We all need these types of friends, friends who are willing to walk through the fire for us, and then do it again the next day.  Friends whom we can call during the earliest parts of the day, and darkest points of the night. Friends who will tell us the truth that we do not want to hear.  Friends that we can call our brothers and sisters of iron.   
Do you have friends that you can call your iron, one who sharpens you?  If not, look for one. Find that one friend who will never leave you in the midst of great distress, that one friend who will direct you towards GOD.  
As this new week comes upon us, take the time to be thankful for the friends that you have in your life.